Notice the stunning trajectory of global warming since 1890; vastly accelerating from the 1980s in a precipitous climb.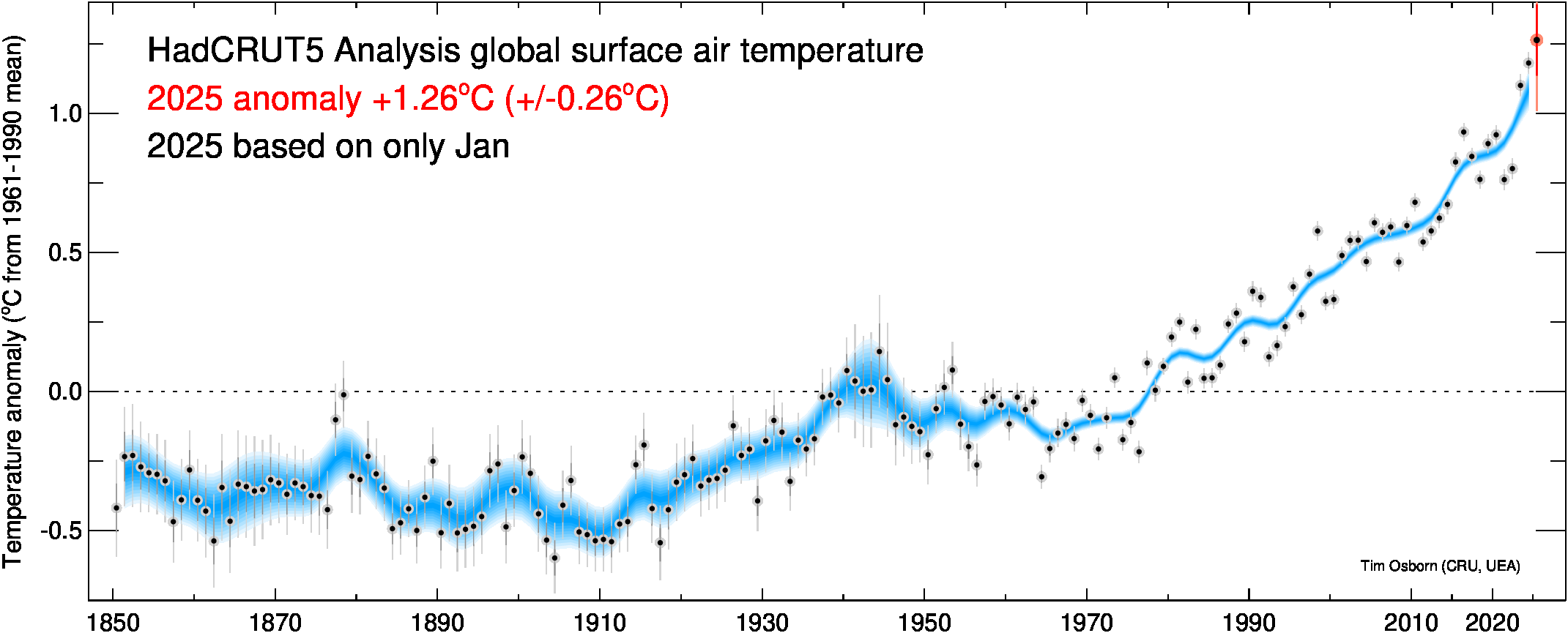 View the other visualisations of global and hemispheric temperatures, all revealing steep warming climbs within the last 3 decades.
crudata.uea.ac.uk/~timo/diag/tempdiag.htm
References
Jones PD, Lister DH, Osborn TJ, Harpham C, Salmon M and Morice CP (2012) Hemispheric and large-scale land-surface air temperature variations: an extensive revision and an update to 2010. Journal of Geophysical Research, 117, D05127, doi:10.1029/2011JD017139.
Morice CP, Kennedy JJ, Rayner NA and Jones PD (2012) Quantifying uncertainties in global and regional temperature change using an ensemble of observational estimates: the HadCRUT4 dataset. Journal of Geophysical Research, 117, D08101, doi:10.1029/2011JD017187
Osborn TJ and Jones PD (2014) The CRUTEM4 land-surface air temperature data set: construction, previous versions and dissemination via Google Earth. Earth System Science Data 6, 61-68 (doi:10.5194/essd-6-61-2014).